The Fresno State Library strives to empower our diverse campus for full participation in the learning community by exploring diversity and discouraging marginalization. As a result, we work to make our library's spaces, collections, services, events, and activities inclusive to everyone.
Recent programming with DEIAJ focus (more information will be posted soon):
We encourage you to discover future activities via our Library News website and to read our full DEIAJ Statement .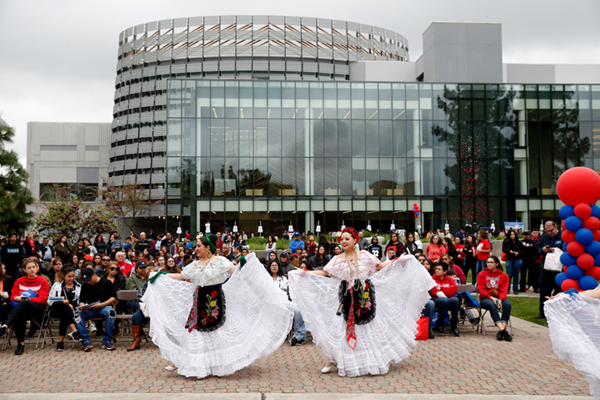 Recent DEIAJ-themed library activities:
What is "Diversity, Equity, Inclusion, Accessibility, and Justice" or DEIAJ?
Diversity – the practice or quality of including, involving, understanding, and appreciating individuals within the context of, but not limited to, the social constructs of race, gender identity, ethnicity, religion, nationality, documentation status, sexual orientation, socioeconomic status, along with physical and mental abilities and disabilities.
Equity – an intentional, design‐centered approach and concept that promotes fair treatment, access, opportunities, resources, and advancement of all people while striving to eliminate barriers and disparities that may have prevented the full participation of a marginalized group.
Inclusion – the implementation of accessible opportunities and resources and active, intentional, ongoing engagement and practice that empowers and promotes individuals to create a sense of belonging, support, cultural competence, and humility, with diversity as the core.
Accessibility – the premise of minimizing the disadvantages by creating intentional space, means, and opportunities where individuals can feel empowered to acquire information, engage in the same interactions, and complete tasks autonomously and independently.
Social Justice ‐ the knowledge, skills, and dispositions needed to create learning environments that foster equitable participation. Social Justice also functions as a process for the revision of injustices that encompass, but are not limited to, human rights, access, participation & Equity.
Source: National Association for Campus Activities