In 2004, California voters approved Proposition 55, which provided funding for a new Library building. The firms of A.C. Martin and RMJM Hillier were hired, and in 2009 construction was completed. The building's architecture and interior design won numerous national awards for innovation and excellence, including the 2012 American Institute of Architects chapter award for "Excellence in Design and Execution."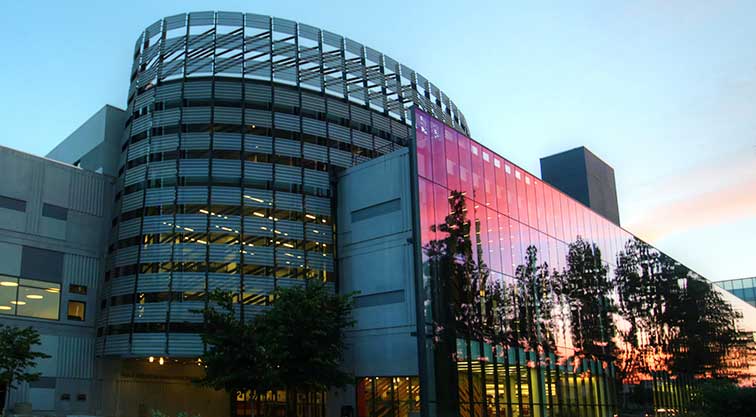 The Library design included the Table Mountain Rancheria Tower, which is a striking five-story elliptical tower of glass, steel and angled-wood lattice that symbolizes a twined Native American basket. Housed within the Tower are two premier exhibition and concert spaces—the Leon S. Peters Ellipse Gallery and the Peter P. Peters Ellipse Balcony gallery. The centerpiece of the Leon S. Peters Ellipse Gallery is the Centennial Steinway piano, built in 1876 as a tribute to the United States' 100th birthday. It is one of the last-known examples of Centennial Steinways.
At the Henry Madden Library, QR codes are scattered throughout the building. These codes provide information on various features and displays in the library.