XR - Extended Reality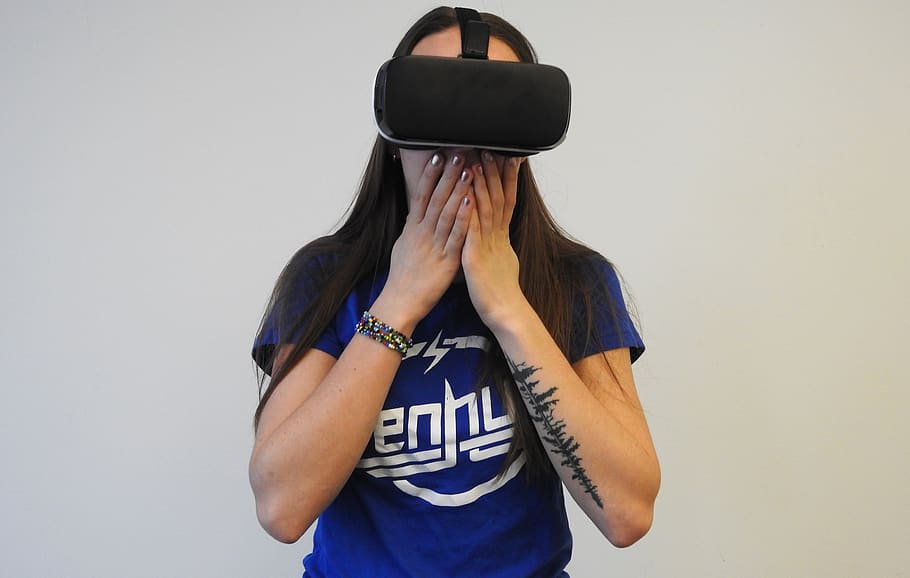 The library is now offering XR (extended reality) technology in our new Innovation Space. This technology offers the opportunity to interact with environments and objects that are not physically available to students, or with which they might not otherwise be able to interact. It provides the ability to access a broad tool set for working on cross-curricular projects. This allows us to study, create and research things that might have otherwise been dangerous or impossible. In conjunction with the Library's Media Lab, the XR equipment helps expand the community's ability to create, study, and simulate in one space in the Library.
Some examples of resource use:
Construction Management students practicing with virtual tools and working on a virtual construction site.
Anthropology and Sociology students experiencing different cultures and sites from a first person perspective.
Art and History students examining and disassembling fragile artifacts without risk.
Location: Music & Media, 3rd Floor, North Wing, Innovation Space (between the All Gender Restroom and the Collaborative Space)
Reserve: To arrange a tour, event or workshop, or for more information, contact Keaton Johanson or Terry Lewis by email, or by phone at 559.278.2158.
Access:
XR services and tools are available to all Fresno State students, faculty and staff. All users must complete an Orientation Training with Music & Media staff before engaging in any other XR experiences.
Contiguous duration of use should not exceed 30 minutes, unless otherwise approved by Music & Media staff.
Special considerations can be arranged with Music & Media staff prior to use of the XR equipment.
Features: one Valve Index; one Oculus Quest; two Alienware Aurora computers with Intel Core i9 9900, dual NVIDIA GeForce RTX 2070; two 50 inch smart TVs