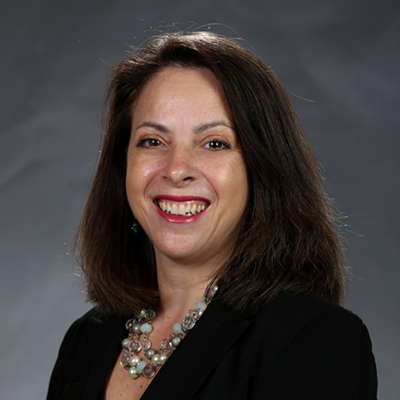 I am thrilled to be given the opportunity to serve as your Interim Dean of the Fresno State Library. By way of introduction, I began working at Fresno State in 2003 as an Assistant Professor and Victimology Coordinator in the Department of Criminology. I served as the Department Chair for three years and then worked in the College of Social Sciences as Associate Dean. In 2019, I began my tenure as dean of Undergraduate Studies in an interim capacity, which became permanent in 2022.
I am so happy to be part of Fresno State, as I firmly believe in empowering our students, faculty, and staff to successfully prepare our students to be the next generation of leaders. This resonates deeply with me, as it parallels my philosophy of teaching. I also believe strongly in the importance of engaging students in High Impact Practices (HIPs) to further their understanding of and make contributions to the diverse communities and world. Likewise, I believe in the importance of providing students with an education that is accessible, transformative, and grounded in scholarship and service. These ideals are also why I value the work of libraries.
I also believe in the importance of education for each of us to be lifelong learners and the importance of mentoring to be the best that we can be within our respective roles on campus. The Library is a vibrant and welcoming place, one that is bustling with activity and learning because of its remarkable employees, collections, and services.
I look forward to learning more about the Library and the amazing work that is done every day. I recognize that I have much to learn in this new role, but I also know that I am excited to be part of the Library team. I look forward to working together to envision the future of the Fresno State  Library and the role of the incoming permanent Dean. I am very humbled and honored to be asked to serve as your Interim Dean and I very much look forward to working with you in this time of transition.
Sincerely,
Bernadette T. Muscat, Ph.D.
Dean of Undergraduate Studies
Interim Dean of Library Services
Professor, Department of Criminology