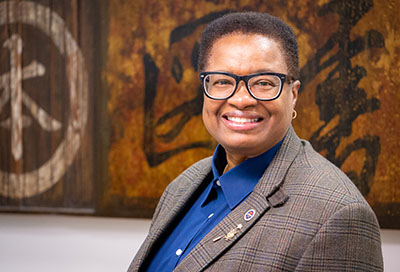 As many of you know, this past fall President Saúl Jiménez-Sandoval was made aware that former Fresno State Library Dean Henry Miller Madden held deeply antisemitic views and Nazi sympathies, as reflected in some of his own writings and papers housed in our Special Collections Research Center.  President Jiménez-Sandoval immediately convened a task force made up of students, faculty, staff and community leaders to review Madden's papers and provide more information on what they contain. The Task Force is currently overseeing research into the Henry Miller Madden Collection, conducted by both Fresno State faculty and students.  This research is providing a unique opportunity for Fresno State students to take part in hands-on archival research for a very important purpose.
The Task Force will use the results of the research to produce a report for President Jiménez-Sandoval, who will then decide on the appropriate next steps. The draft report is expected to be completed by mid-April, and community forums will be scheduled in early May to communicate the findings. I will share the outcome of the process in upcoming newsletters.
As that work progresses, our mission is more important than ever. Every day we're here to support student success by promoting the critical use of information for learning, engagement, and exploring the most important issues of our time.
It is our honor to engage in that work.
Sincerely,
Del Hornbuckle
Dean of Library Services