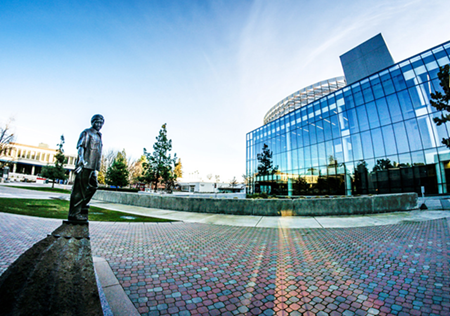 August 11, 2021
For the past nine months, Fresno State Library administration, faculty, and staff have convened to research and prepare our first ever library strategic plan. The process included surveys from faculty, staff, and students, campus focus groups, and the compilation and review of library employee feedback from the last five years or more.
By engaging this work with the help of our faculty, staff, and campus stakeholders, we are endeavoring to bring the Library into a forward-thinking model of a university library.
That includes:
Strategically built collections that provide the access to needed scholarly resources in a sustainable way.
Building on the expertise of librarians and library employees as scholars, researchers, and problem-solvers to create services and programs that our campus values
Expanding our technology offerings available to all areas of campus
Providing opportunities for collaboration between our library and every college and program on campus.
We identified eight areas of focus around which to craft our goals: curricular impact; marketing and outreach; community and partner relations; library as place; innovation and technology; diversity, equity, inclusion, and accessibility; and workplace culture.
The spring semester was spent crafting a wide range of goals through our library units, as well as considering approaches to assessing our strategic plan once it is complete. We are currently in the final phase of drafting our strategic plan and look forward to sharing it with our campus and community here this fall.