Tenth Anniversary
Anniversary of the Library Expansion
This 2018-19 school year, the Library is celebrating the 10th Anniversary of the building's remodel and expansion. From August through February, the community will be invited to participate in events and activities to celebrate the success of the first ten years of the Library.
For ten years, the North Wing, or "New Library," has been an integral part of campus life for students, staff and faculty. Its many services and activities have made it a focal point for all who work and study at the University. With exhibitions, guest speakers and activities routinely open to the general public, the Library has reached thousands in the community at large, providing a place for local residents to learn and grow.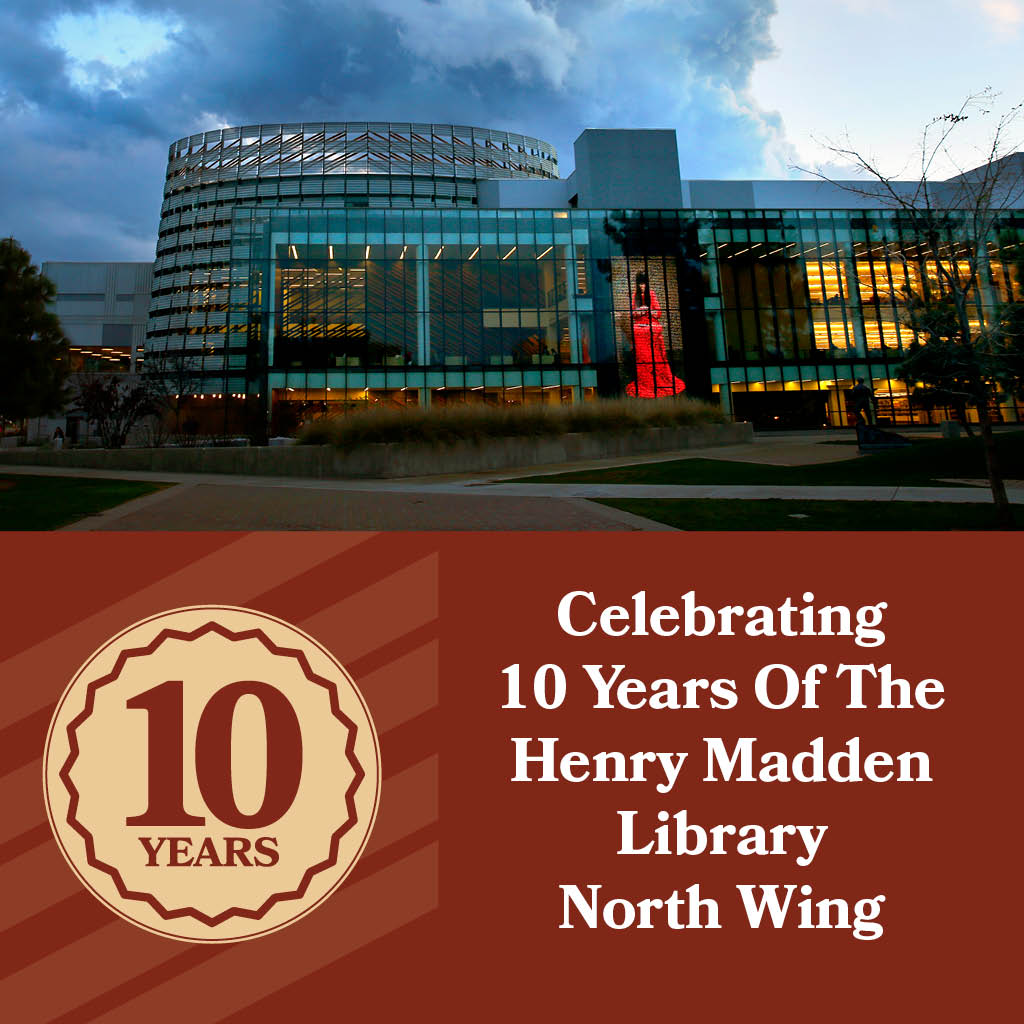 The North Wing of the Library celebrated its grand opening on February 19, 2009. Thanks to generous donors including a $10 million gift from Table Mountain Rancheria, the goal of becoming one of the top libraries in the nation was able to become a reality. To honor the historic donation and celebrate the Native American culture prominent in the Central Valley, the Library architects thoughtfully wove traditional Native American patterns into the design of the building itself.
Today, the Library continues to be the heartbeat of the Fresno State campus, with students and staff utilizing the building for studying, gathering or simply grabbing a cup of coffee. More than 12 million people have passed through the doors of the North Wing since they first opened ten years ago.