Support Library Art Programming for Day of Giving
The second annual Day of Giving (D.O.G) is almost here! Day of Giving is a 24-hour fundraiser that aims at bringing the Bulldog community together to support Fresno State. Alumni, donors, community members, students, staff and faculty can be part of a collective effort to support student success.
By supporting the Henry Madden Library, Day of Giving donors can have a direct impact on students from every major and college. One Library initiative this year is arts programming, which would provide funding for art programs that include local artists, speakers or events via the Henry Madden Library. The library has hosted art programs in the past but it would like to increase these programs for students and community members.
Art Mendoza, a Library ambassador for Day of Giving, believes art is worth the investment.
"Art is culture and culture is art and it enhances our lives. Life in a diverse and culturally rich community can produce an amalgamation of teaching, learning and sharing of one's passions, experiences, traditions and crafts in a variety of mediums," says Mendoza.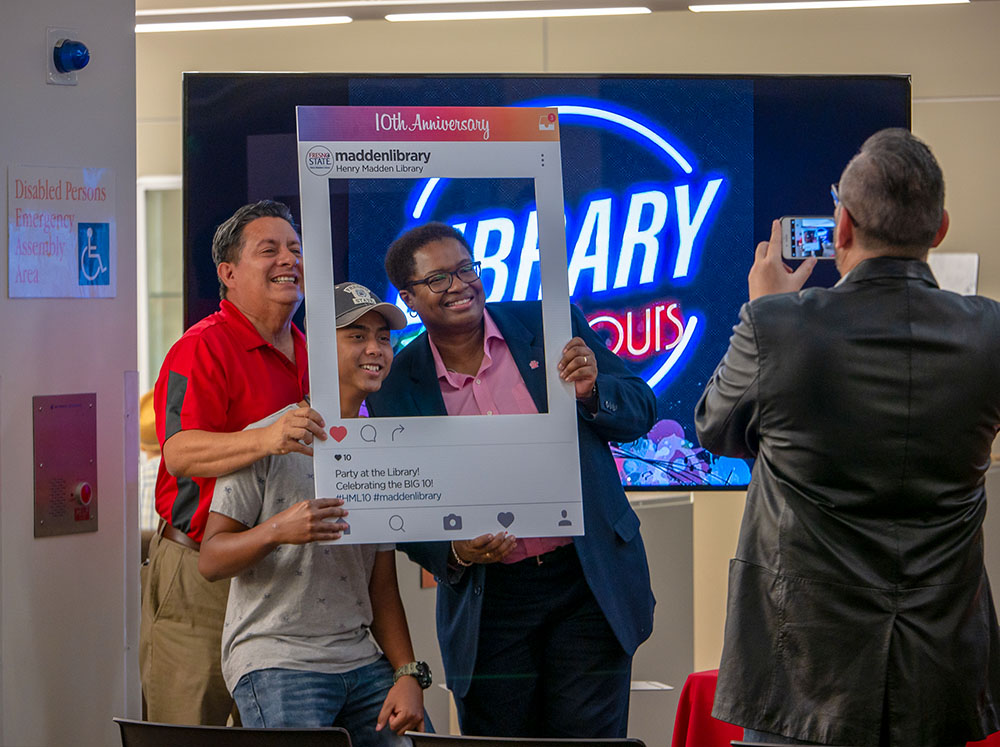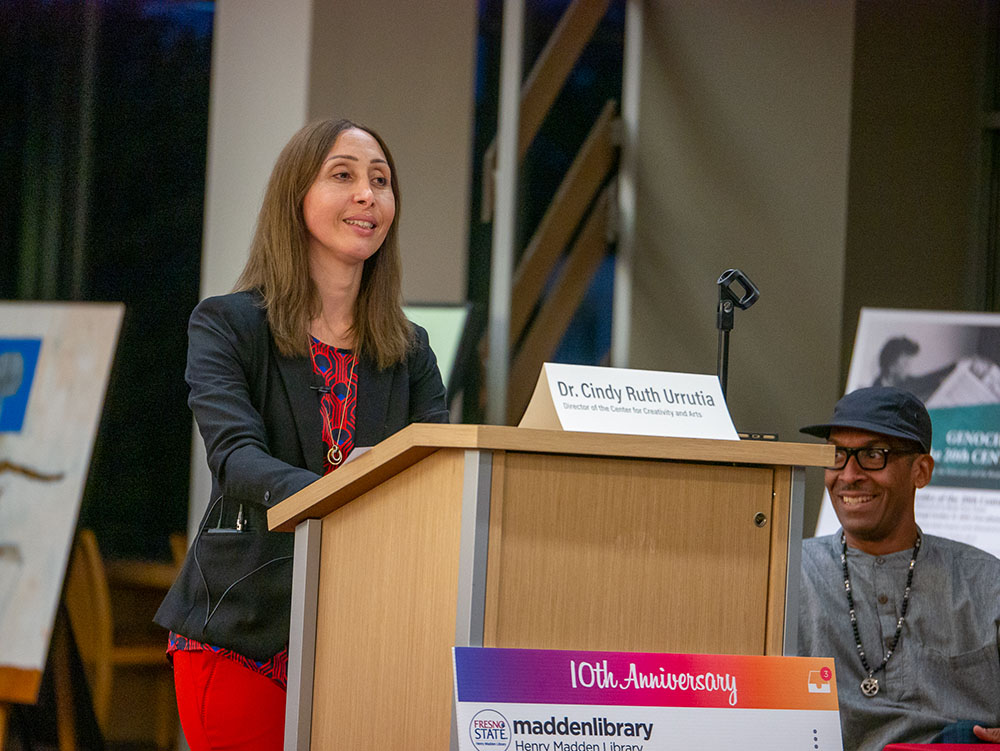 Recently, the library hosted "Library After Hours" an event that allowed Fresno State students and the community to immerse themselves in the local art scene. The event offered free food, a DJ, a pop-up art show, and a panel with local artist influencers. The event will be followed by a "Library After Hours: ArtHop Tour" which provides students a free guided shuttle bus tour of ArtHop in downtown Fresno. Day of Giving would make more opportunities like these possible for students who would otherwise not have regular access to the arts.
Mariah Bosch, a graduate student who attended "Library After Hours," thinks events like these are important for students. "I think that it is important for the library to host events like these so that students know that the library is more than just books or a circulation desk," says Bosch, "It's good for students to see what is available to them but also know that the library is here for them in a bigger capacity." As a writer and a poet, she feels that the arts are a way for her to express herself and connect to other people.
Day of Giving donors are given the option of donating to an area that they are passionate about. Gifts of any size to the Library are greatly appreciated and will directly support Fresno State student success.
We need your help! Please help Feed the D.O.G. and donate to show support for our Fresno State community. Day of Giving will be on this Thursday, November 1. This is a 24-hour fundraiser that is exclusively online. Visit http://bit.ly/LibraryDOG to learn more and give.