We have many resources for students to use. Jump to what you're looking for:
---
Looking for Space?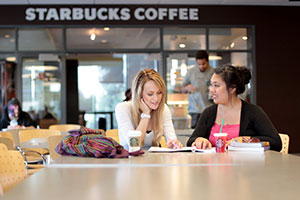 Study Rooms
Reserve an individual or group study room in the library.
Quiet Study Areas
Learn more about designated Quiet Study areas in our Library.
Computers in the Library
Learn about the workstation computers and software available in the library.
Connect from Off-Campus
Did you know that you don't need to be in the library to access many of our resources and services? Learn more about connecting to the library from off-campus.
---
Getting Started With a Research Project?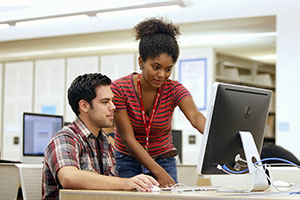 Getting Started with Research
Find answers to all of your questions about research and using the library on our FAQ page.
Consult with a Librarian
Need extra help getting started on a research project? Contact your subject librarian for a one-on-one appointment.
Databases
The library provides access to over 290 electronic databases, supporting all majors offered at Fresno State.
OneSearch
Access and learn more about using OneSearch to find materials from the library.
Research Guides
A list of research guides, organized by subject, to get you started on your research assignments.
Citation Managers
Simplify your research process by saving and organizing your citations with tools like Zotero or EndNote Web.
---
Additional Resources for Students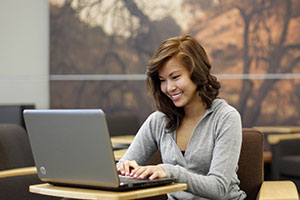 Course Reserves
Find course materials placed in the library by your instructor.
Tech Lending
The library has laptops, tablets, cameras, projectors and much more available for checkout by students.
Printing
Printing in the library is maintained by Technology Services, with a Printing Assistance desk on the first floor behind DISCOVERe. To learn more, follow the link to the Pay for Print site.
Tutorials
Tutorials that will help you learn how to find, use, and evaluate resources to use in your research.
Distance Learning
Library services & resources for students enrolled in Distance Education programs and courses.
Geospatial Information Services
We provide access to and assistance with GIS software and spatial data resources.
Graduate Writing Studio
On the second floor of the library graduate students have a dedicated study space with access to writing and statistics tutors.
Other Graduate Resources
The library has many resources targeted specifically to graduate students.
Video Studios
For students, these studios are designed to be plug-and-play spaces for creating video content, vlogs, and working on cross-curricular projects.